Divorce is hard, but when it's done in the limelight, under the watchful eyes of millions of fans and the media's scrutiny, it's much harder. No wonder most celebrity divorces end up in blank statement about 'irreconcilable differences'. However, some celebrities have chosen to open up about the struggles of their divorces. Check out this list of the biggest celebrity divorces – explained by the stars themselves.
1. Angelina Jolie And Billy Bob Thornton (2003)
Thornton was Jolie's second husband, and the two were married for 3 years. "I never felt good enough for her.", the actor told GQ and blamed their different lifestyles on the failures of their marriage.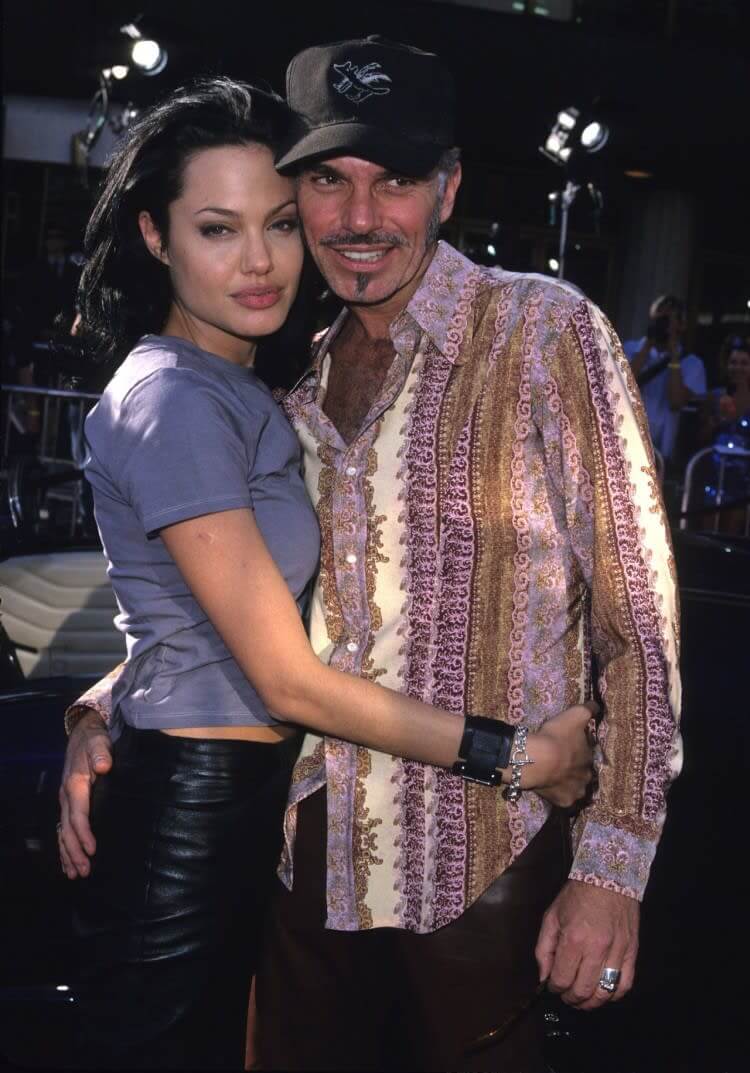 "Hers is a global lifestyle and mine is an agoraphobic lifestyle. So, that's really - that's the only reason we're probably not still together, maybe, because of a different path in life we wanted to take".
2. Jennifer Aniston and Brad Pitt (2005)
They were one of the hottest couples in Hollywood, but shocked fans when they decided to end their 5-year marriage. "Relationships are complicated," said the Friends star to Vanity Fair.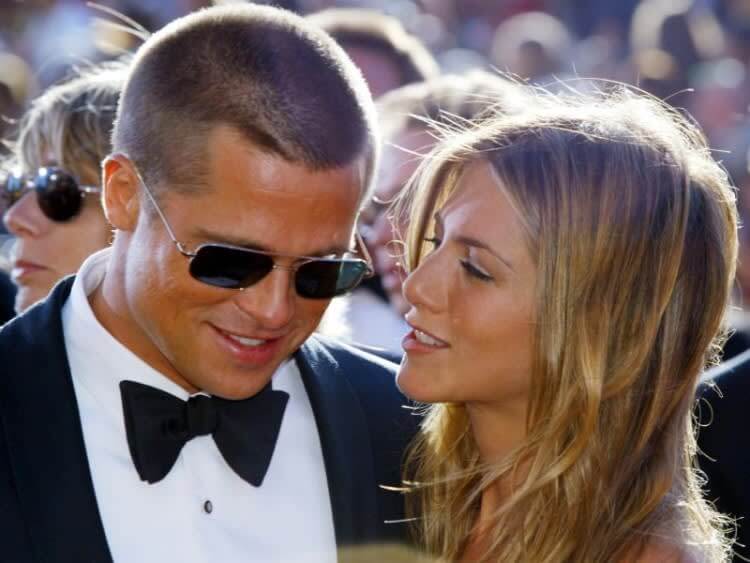 "You're two people continually evolving, and there will be times when those changes clash. There are all these levels of growth—and when you stop growing together, that's when the problems happen."
3. Britney Spears and Kevin Federline (2007)
Spears and Federline were only married for two years, but their relationship produced a lot of drama and even a reality show (Britney & Kevin: Chaotic).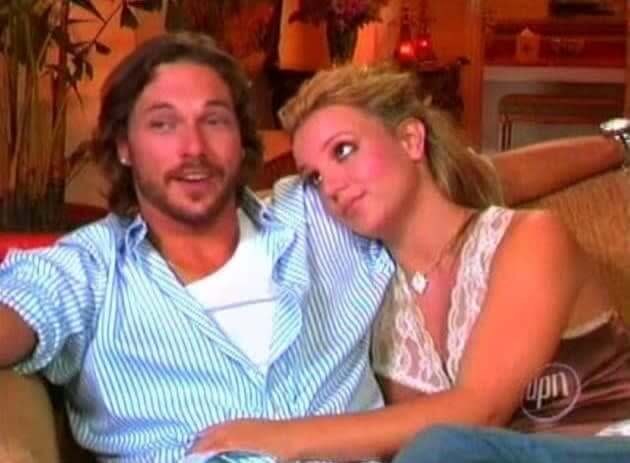 "I think I married for the wrong reasons," the singer said on a documentary. "Instead of following my heart and doing something that made me really happy, I just did it for the idea of everything."
4. Reese Witherspoon and Ryan Phillippe (2008)
Reese and Phillippe met at the actress's 21st birthday party, and in retrospect both agree that they were too young for marriage. "I think more of the problem was age", said Phillippe on The Larry King show.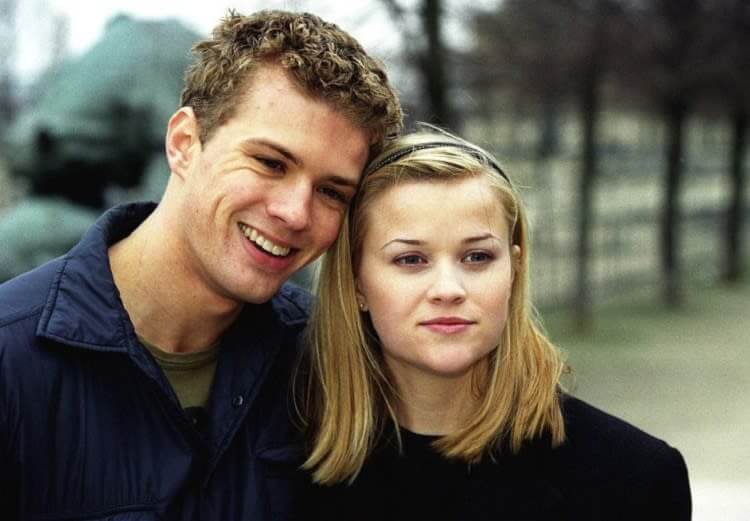 "I think it can create issues with two people in this industry because there's so much noise that goes along with it."
5. Ryan Reynolds and Scarlett Johansson (2010)
Even though Ryan Reynolds and Scarlett Johansson are two of Hollywood's biggest stars, many people forget that over a decade ago the two were an item – and even married for 3 years.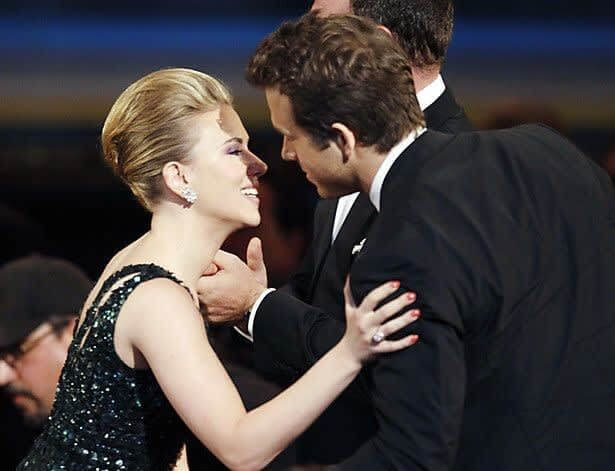 "The first time I got married, I was 23 years old," Johansson told Vanity Fair magazine about her divorce from Reynolds. "I didn't really have an understanding of marriage. Maybe I kind of romanticized it, I think, in a way".
6. Jesse James and Sandra Bullock (2010)
Jesse James and Sandra Bullock were married for 5 years, but broke up after several women claimed to have had affairs with James during his marriage to the Gravity star.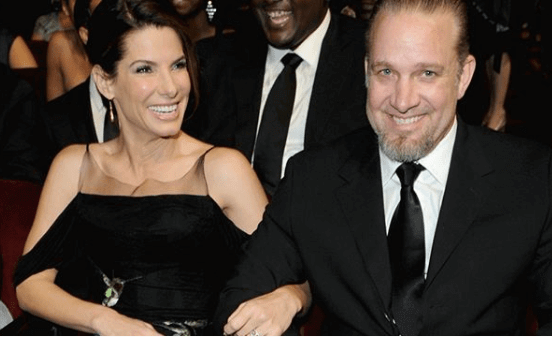 "I think it was several factors: ego, loneliness, distrust, which probably led to resentment", James told The Daily Beast when trying to explain his ex-marital affairs, "I wish I could not have hurt her like I did."
7. Elin Nordegren and Tiger Woods (2010)
The golf legend and the former Swedish model were married for 7 years and had two kids together when Woods was exposed as a serial cheater.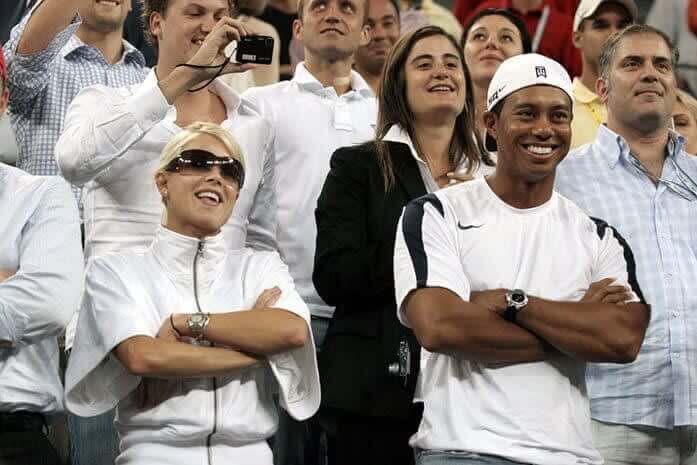 "I've been through hell," Nordegren told People magazine after their breakup. "It's hard to think you have this life, and then all of a sudden, was it a lie?"
8. Arnold Schwarzenegger and Maria Shriver (2011)
Schwarzenegger and Shriver were married for 25 years and had 4 kids together, when his affair with their former housekeeper was revealed (an affair which also led to an extramarital son).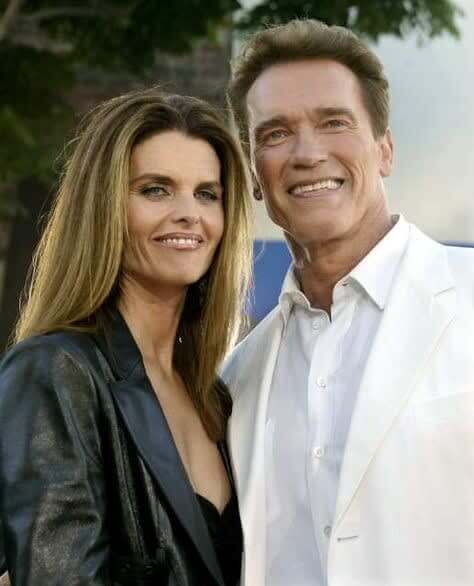 "I grew up thinking divorce was a sin,", wrote Shriver, a devout Roman Catholic, in her memoir. "I couldn't have been more wrong".
9. Katy Perry and Russell Brand (2011)
The singer and the British comedian were only married for 14 months, but Perry's rising fame caused tension in the relationship.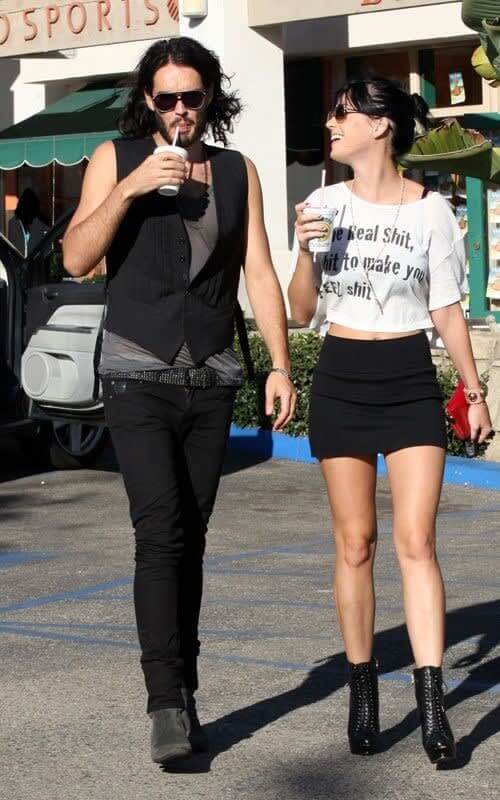 "At first when I met him, he wanted an equal, and I think a lot of times strong men do want an equal, but then they get that equal and they're like, I can't handle the equalness", Perry told Vouge. 
10. Kris Humphries and Kim Kardashian (2011)
Reality star Kim Kardashian was married to the former basketball player for exactly 72 days. "I've always been the type to fall in love fast and, with every boyfriend, I plan out my wedding in my head," Kardashian told DigitalSpy after their relationship.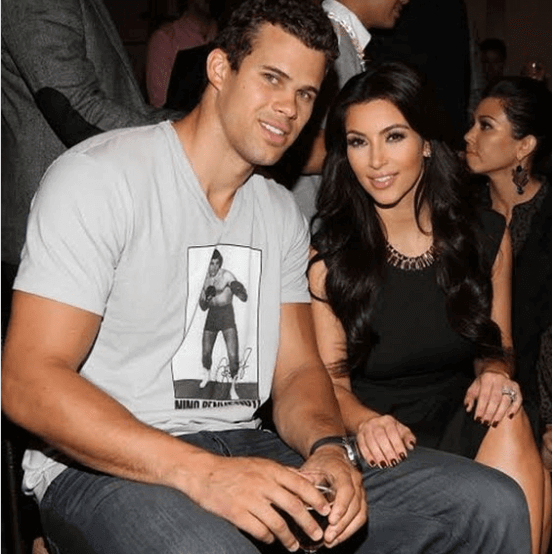 "It's taught me to take things slow. I loved this person, it just wasn't the right situation for me".
11. Ashton Kutcher and Demi Moore (2011)
Kutcher and Moore's relationship garnered great media attention due to their 16-year age difference.  The two were married for 6 years, after which Moore published a memoir describing how she put Kutcher's needs before hers, including in the bedroom: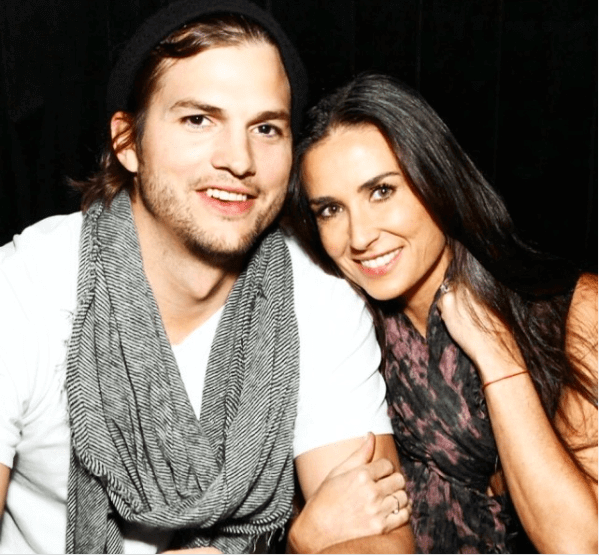 "When he expressed his fantasy of bringing a third person into our bed, I didn't say no. I wanted to show him how great and fun I could be. It was still a mistake".
12. Kelsey Grammer and Camille Grammer (2011)
The actor and the Real Housewives of Beverly Hills star were married for 14 years, but their marriage ended on bad terms.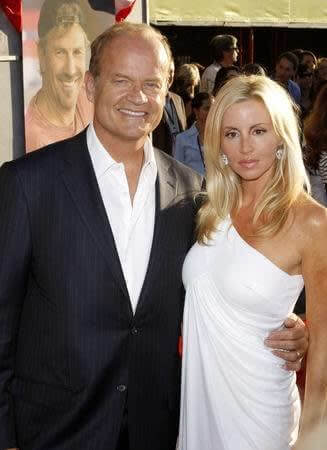 "The day of my mother's funeral, my wife basically had an explosion about something, and started to tell me, 'I'm out of this, I'm out of here'[…] We've had the same conversation for eight years, and it was tiresome. I realized at that moment that I was done with her".
13. Eva Longoria and Tony Parker (2011)
Actress Eva Longoria and NBA player Tony Parker got married in romantic Paris, but after a 3-year marriage they decided to separate. "That's probably the time I got the most compliments because I was so skinny", the Desperate Housewives star told Dr. Oz. "I was not eating. I was depressed. I was sad. My diet was coffee".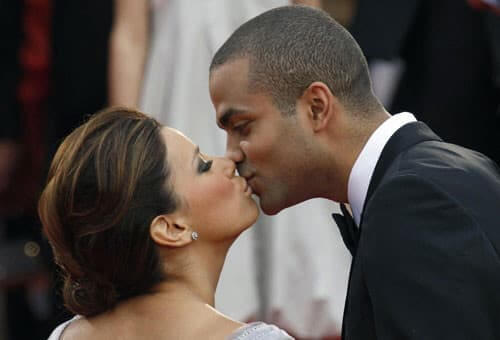 14. Katie Holmes and Tom Cruise (2012)
After a whirlwind romance and the birth of their daughter, Holmes and Cruise married in 2006, but Holmes filed for divorce 6 years later with reports claiming Cruise's scientologist faith was the reason behind the tear.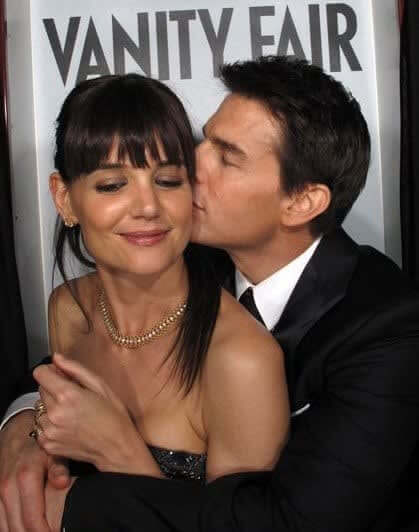 He later admitted the divorce caught him by surprise: "to be 50 and to think you have a grip on everything ... and then it hits you: This is it, what life can do to you."
15. Heidi Klum and Seal (2012)
The German supermodel and the British singer were married for 7 years and had three kids together before calling it quits. "People say, 'Oh, God, how devastating to go through a divorce.'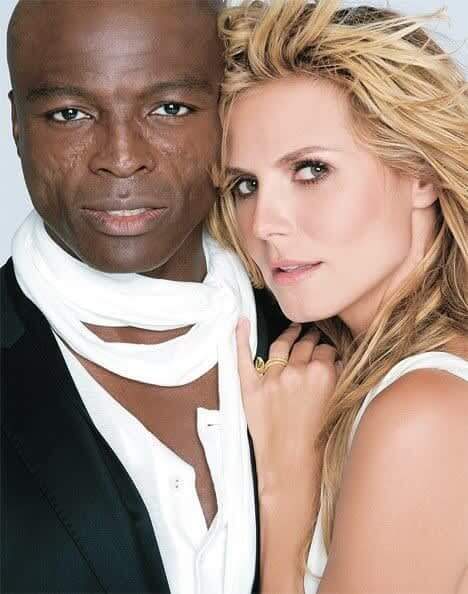 Did I wish for this to happen to my family? No. But everyone is healthy; we're moving on with our lives," the supermodel told Marie Claire.
16. Khloé Kardashian and Lamar Odom (2013)
The reality star admitted that her marriage to the former LA Lakers player ended because of his drug problems – and multiple infidelities.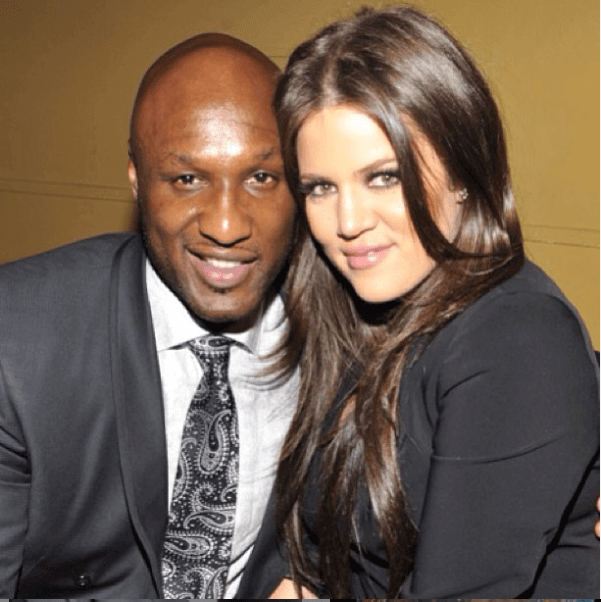 "it was humiliating on any level, but I found out he was cheating on me for the majority of our marriage, I just didn't know", she explained to Howard Stern.
17. Orlando Bloom and Miranda Kerr (2013)
Bloom and Kerr were married for 3 years and had one son together, before deciding to amicably separate. However, the supermodel later admitted that after the breakup she fell into "a really bad depression".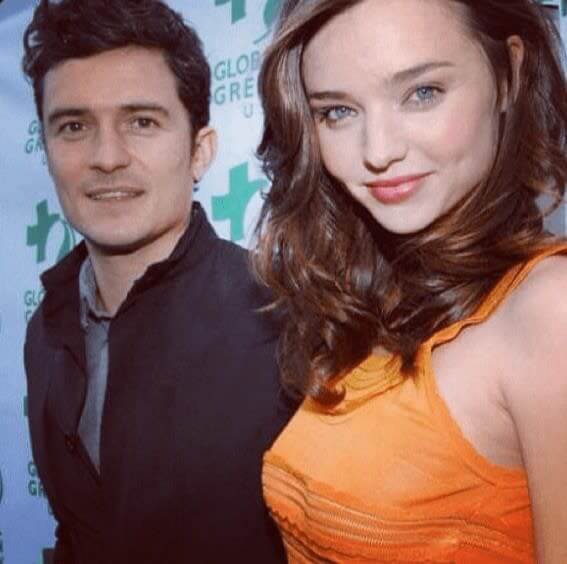 Luckily, in an interview with NET-A-PORTER she later reflected "It was the right thing to do, we weren't bringing out the best in each other".
18. Nick Cannon and Mariah Carey (2014)
The actor and the singer were together for almost a decade, with Carey admitting she never expected them to split: "I never thought I would have babies with someone and then get divorced… but life happens", Carey told Glamour magazine.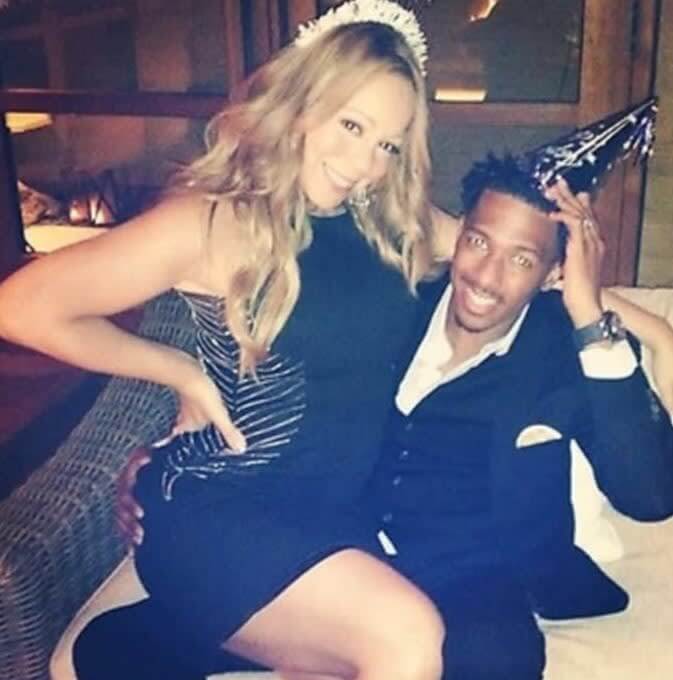 "For [my children], I wish it hadn't happened that way. For me, it was ... Guess it's over. Call it a day."
19. Jennifer Lopez and Marc Anthony (2014)
Lopez started a romantic relationship with Anthony, her longtime friend, after her seperation from boyfriend Ben Affleck left her broken hearted. She later admitted this was an attempt to "find someone who could make me feel loved and wanted in my loneliest hour...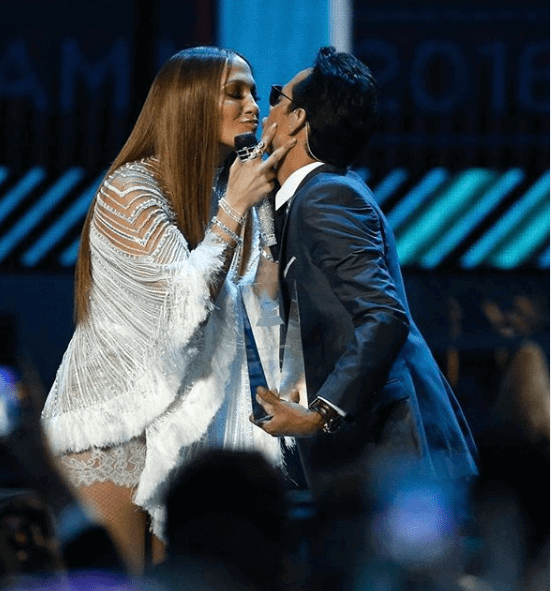 Thinking back, maybe deep down I knew that this was a Band-Aid on the cut."
20. Gwyneth Paltrow and Chris Martin (2014)
The Oscar winner and the Coldplay lead singer 'Consciously uncoupled' after 11 years of marriage. "I really had the sense that I wasn't allowed to have needs", Paltrow told People magazine,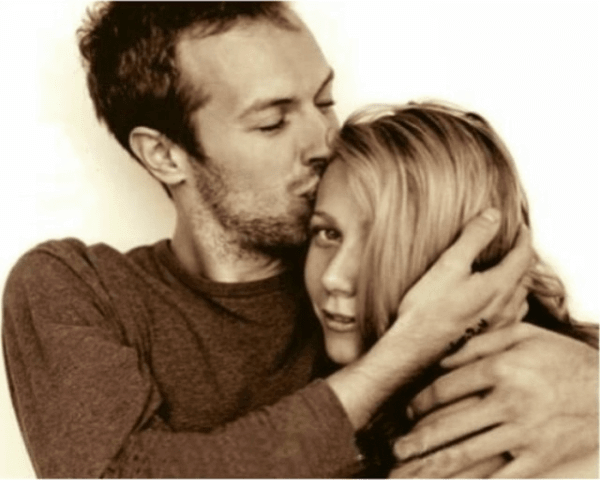 "and I had to prove my specialness or self-worth by doing all this stuff and taking care of everybody else.  And I just sort of hit a wall."
21. Jennifer Garner and Ben Affleck (2015)
The Hollywood stars were married for over a decade and had 3 kids together, but Affleck's alcohol addiction caused havoc on their relationship. Garner later said that Affleck was a "complicated guy" and added "when his sun shines on you, you feel it, but when his sun is shining elsewhere, it's cold."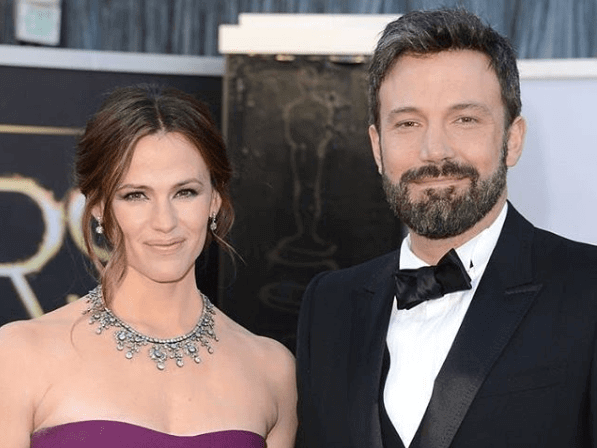 In an interview with the New York Times Affleck said that "the biggest regret of my life is this divorce".
22. Antonio Banderas and Melanie Griffith (2015)
Griffith filed for divorce from the Spanish actor after 18 years of marriage, but the two still remain on friendly terms. "I think part of the reason my marriage fell apart was because I was stuck, nobody else is to blame", She told Porter magazine,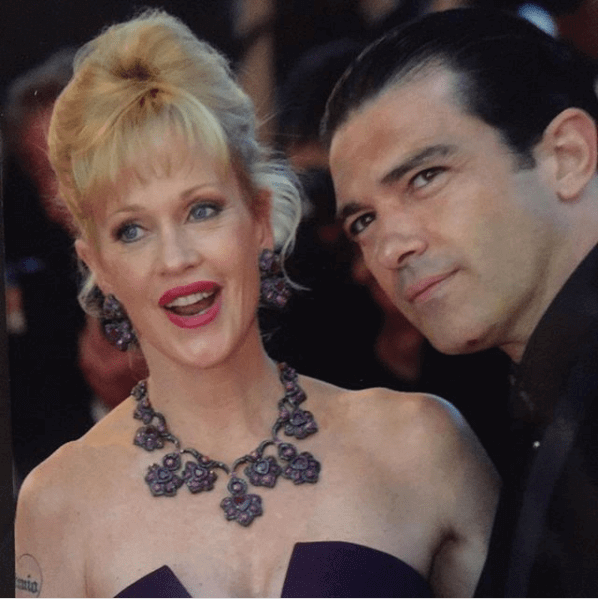 "I personally got stuck and I won't let that happen again, I want to enjoy life, I want to do whatever I want to do."
23. Kris Jenner and Bruce Jenner (2015)
The reality star married the retired Olympian in 1991, and they had two daughters together. After their divorce Bruce Jenner came out as a transgender woman in 2015, taking the name Caitlyn.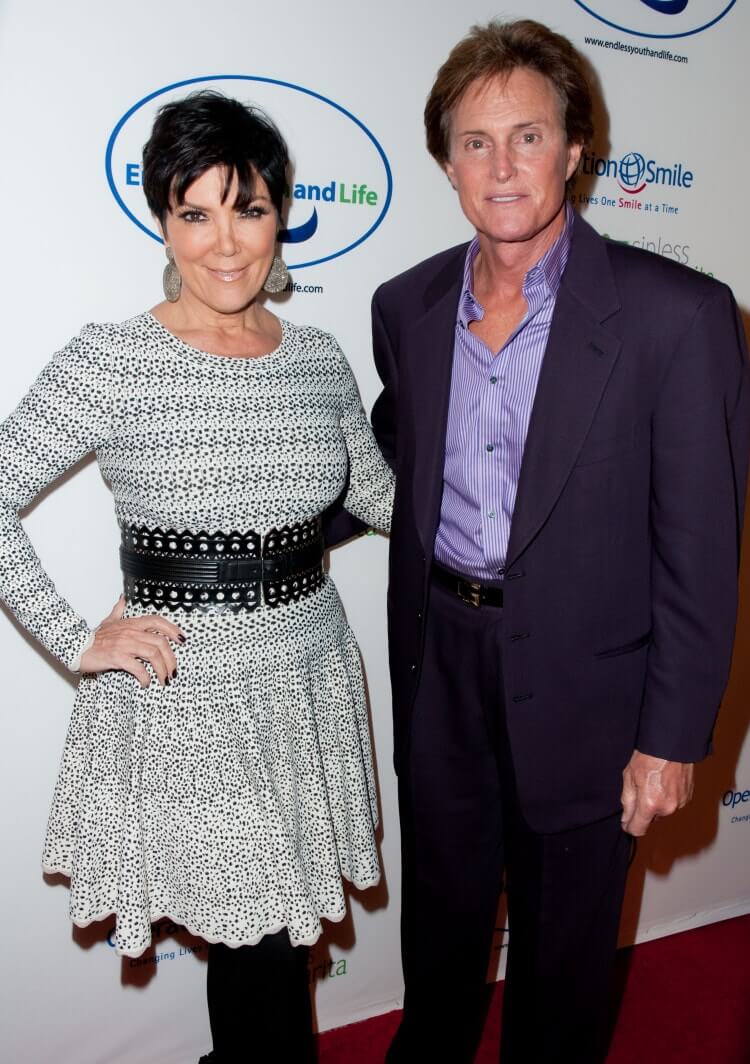 Kris Jenner has described their breakup as "the most passive-aggressive thing", and said that while she had known of Caitlyn's use of hormones in the 80s, "there wasn't a gender issue. Nobody mentioned a gender issue."
24. Gavin Rossdale and Gwen Stefani (2015)
The two rock stars were together for 20 years but divorced amid allegations of Gavin having an affair with the couple's nanny. "Nobody - except for my parents, the people involved, and whoever they told," Stefani revealed to Cosmopolitan, 
"Nobody would believe it if I could really say what happened. I went through months and months of torture."
25. Blake Shelton and Miranda Lambert (2015)
The two country music stars split after a decade-long relationship and 4 years of marriage. "I'm still processing everything and figuring out where to go and what happened. [Marriage is] a tough business, and we gave it our best college try", Lambert told Cosmopolitan.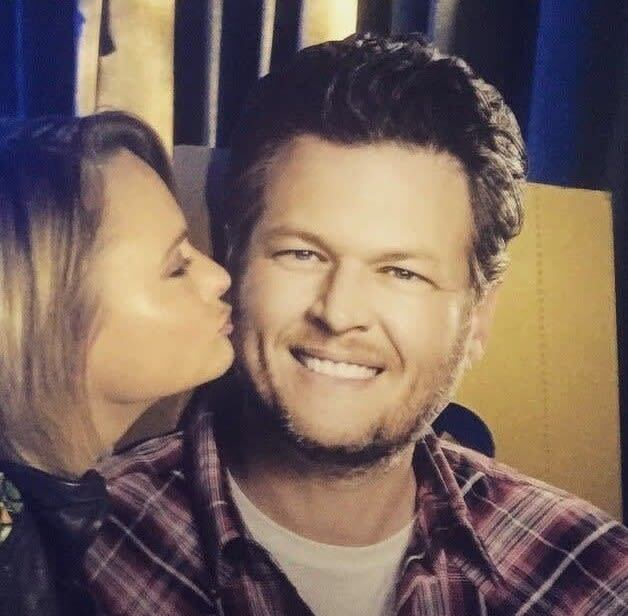 "I met him at 21 - I am now almost 32. You change as people."
26. Brad Pitt and Angelina Jolie (2016)
When Pitt and Jolie first revealed their romance, they instantly became Hollywood's "it" couple. But after 2 years of marriage and six kids, they announced their divorce. "I sseparated for the wellbeing of my family", Jolie told the British Voice.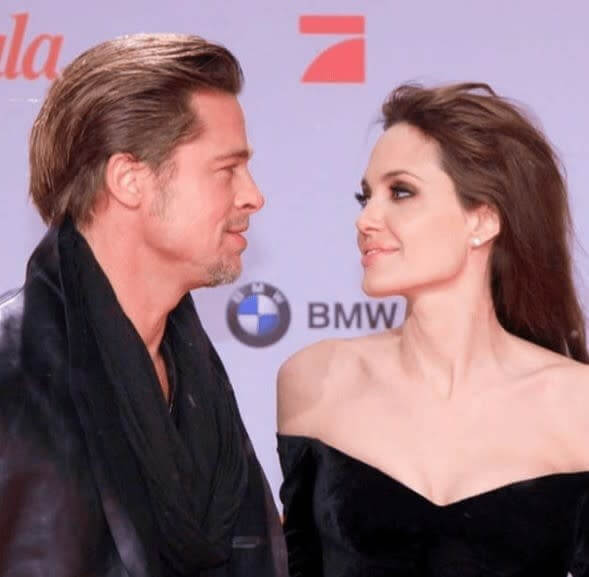 "It was the right decision. Some have taken advantage of my silence, and the children see lies about themselves in the media. But I remind them that they know their own truth".
27. Drew Barrymore and Will Kopelman (2016)
The couple decided to separate after 4 years of marriage and two daughters. Barrymore, who has previously candidly spoke about the postpartum depression she went through after the birth of their second daughter,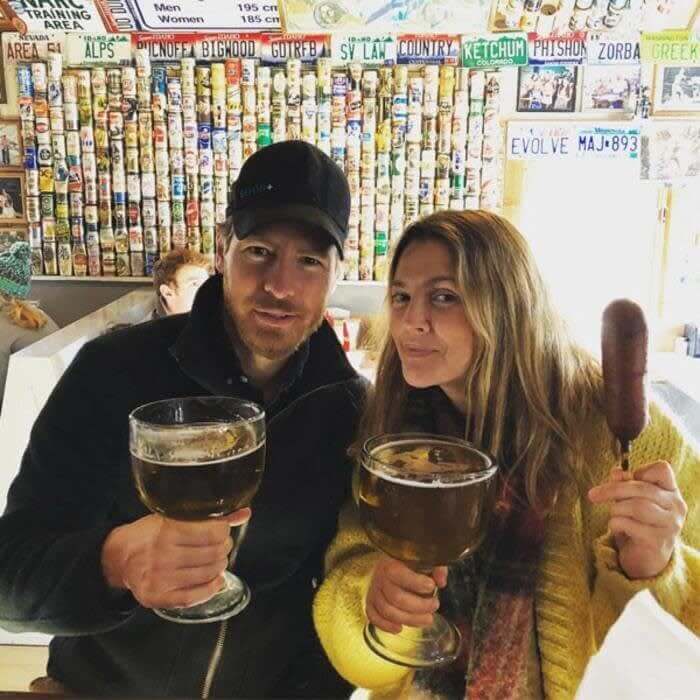 admitted in a podcast interview that the divorce made her feel like a "failure" and described it as "her worst nightmare".
28. Johnny Depp and Amber Heard (2016)
Depp and Heard have been involved in a well-publicised legal battle ever since they announced their separation, with both sides alleging that the other party physically assaulted them during their 18-month marriage.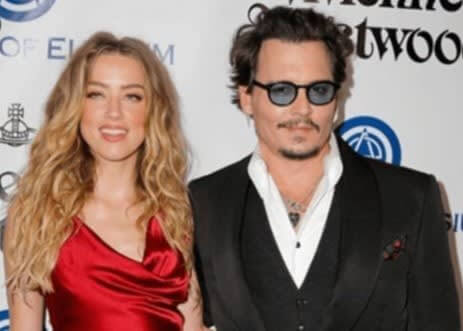 In a recording released of the two, Depp is heard saying: "I do not want a divorce, I do not want you out of my life. I just want peace. [but] If things get physical, we have to separate."
29. Kaley Cuoco and Ryan Sweeting (2016)
The Big Bang Theory star and the tennis player were married for 21 months before announcing their divorce. "I honestly thought I wouldn't get married again. My ex ruined that word for me," Cuoco told Cosmopolitan, referring to her ex-husband.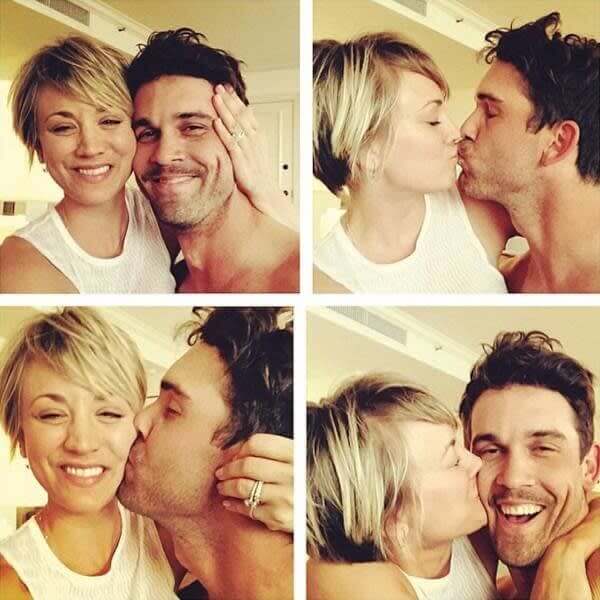 "the person I ended up with was not the person I originally met and that wasn't my fault – it was his."
30. Mandy Moore and Ryan Adams (2016)
In 2019, several women accused Musician Ryan Adams of sexual misconduct and career manipulation. Singer Mandy Moore, who was married to him for 7 years, accused her ex-husband of psychologically abusing her and damaging her music career.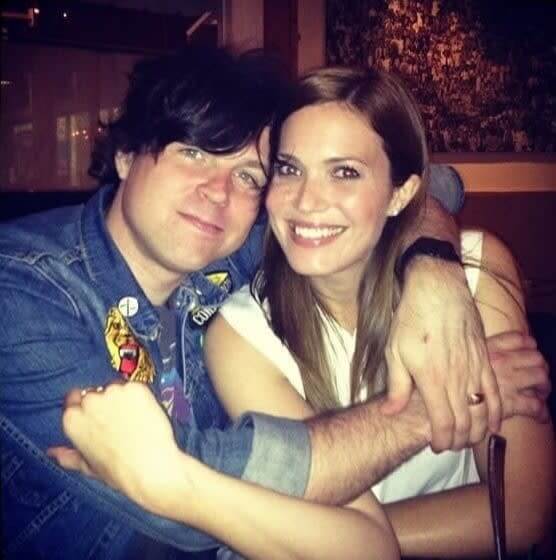 Moore shared that she "lost herself" during the marriage and said that "I wasn't a participant in my own life for a while." 
31. Amy Poehler and Will Arnett (2016)
The comedians were married for 10 years and had two children together before deciding to separate. "Imagine spreading everything you care about on a blanket and then tossing the whole thing up in the air", wrote Poehler in her memoir.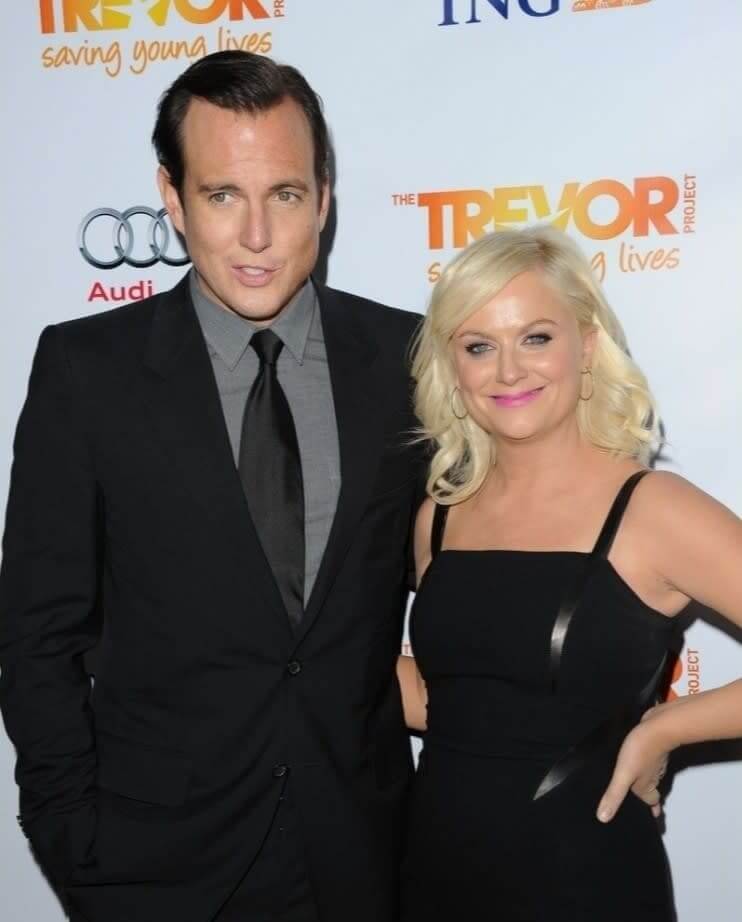 "The process of divorce is about loading up that blanket, throwing it up, watching it all spin, and worrying what stuff will break when it lands."
32. Ben Stiller and Christine Taylor (2017)
Stiller and Taylor married in 2000 and have co-starred in many films together, but ultimately decided to go their separate ways. "Like any marriage, we've been through a lot, we've gone through ups and downs", Stiller told the Hollywood Reporter back in 2011.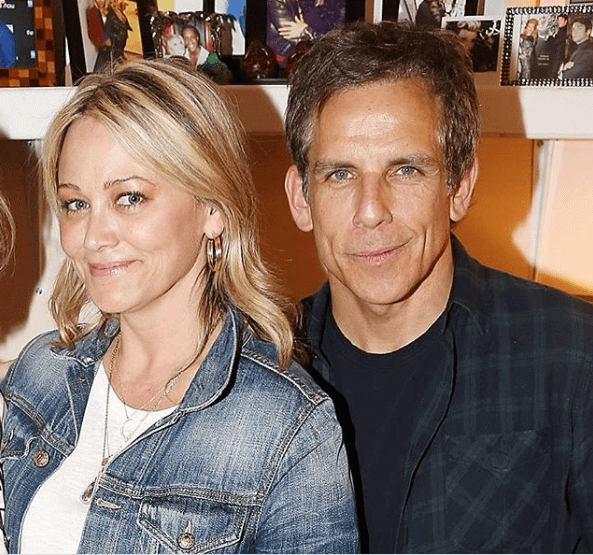 "With tremendous love and respect for each other, we have made the decision to separate", their joint statement said in 2017.    
33. Anna Faris and Chris Pratt (2017)
The two actors decided to end their perfectly-seeming marriage after eight years, and sent shock waves through Hollywood. "We intentionally cultivated this idea of like, 'Look at this beautiful family'", Farris said in a podcast interview.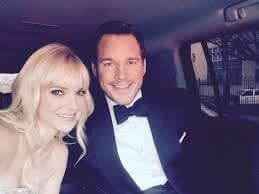 "It was rewarding for a while… It was like 'People seem to think we got all this sh*t right'." 
34. Fergie and Josh Duhamel (2017)
The singer and her actor husband decided to separate 8 years into their marriage, and she has admitted to Wendy Williams that it was the last thing she wanted: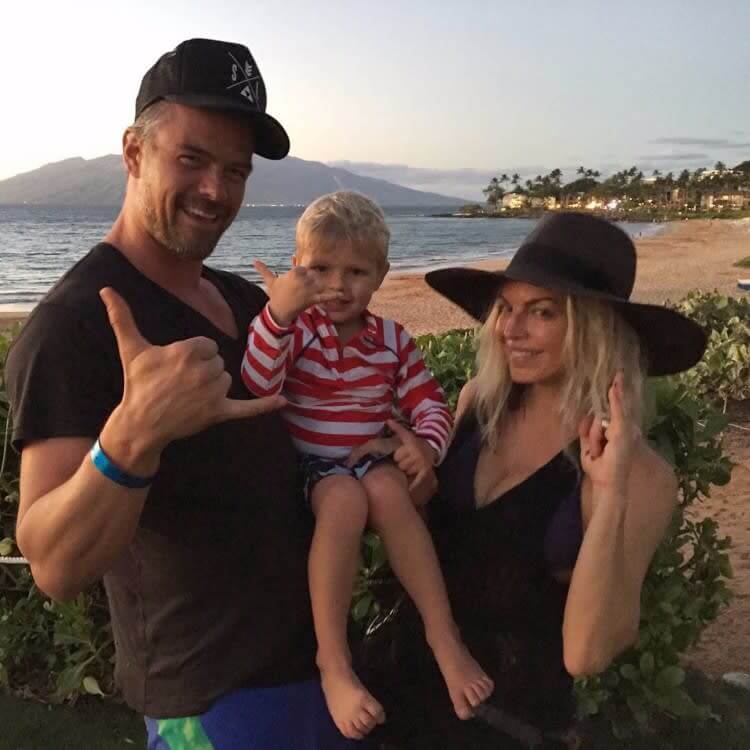 "Yeah. It wasn't my plan, I wanted to stay married forever. He is [good looking], always will be. I love Josh, he's the father of my child. We forever have that project together, and we're doing the best we can."
35. Jennifer Aniston and Justin Theroux (2018)
The Hollywood power couple shocked fans when they split 3 years after tying the knot. "It was heartbreaking, only in the sense that the friendship would not be the same, as far as just the day to day", Theroux told the New York Times.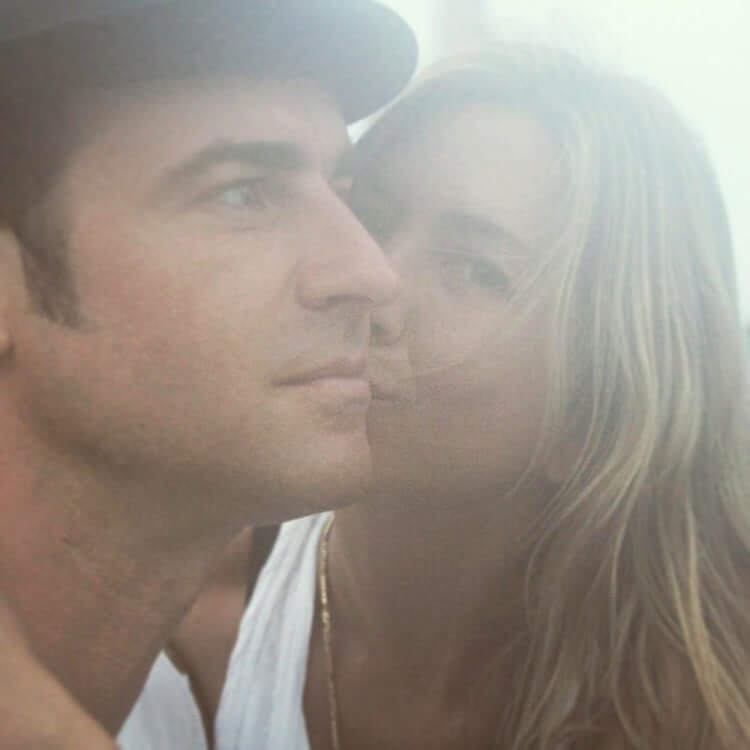 "But the friendship is shifting and changing, you know, so that part is something that we're both very proud of".
36. Jenna Dewan and Channing Tatum (2018)
Dewan and Tatum met in 2006 on the set of the movie Step Up, in which they both starred, and got married 3 years later. "There are no secrets nor salacious events at the root of our decision -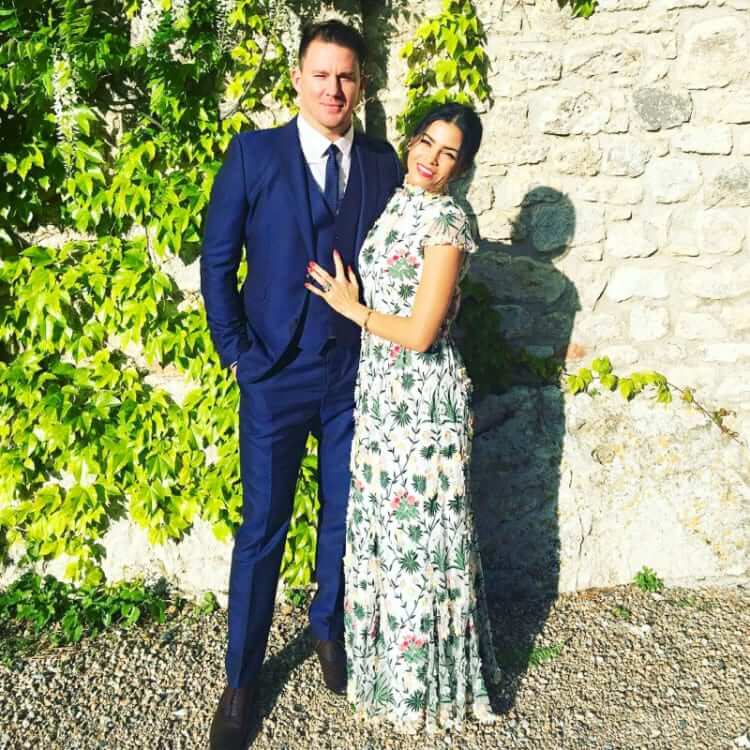 just two best-friends realizing it's time to take some space and help each other live the most joyous, fulfilled lives as possible", the couple wrote in a joint statement on the divorce.
37. Kendra Wilkinson and Hank Baskett (2018)
The reality star and the former NFL player decided to separate after a 10-year long relationship and two kids. In a since deleted tweet, Wilkinson wrote that "When u feel like u give the best of yourself 24/7 and someone trying to take the best of u... it's hard to breathe".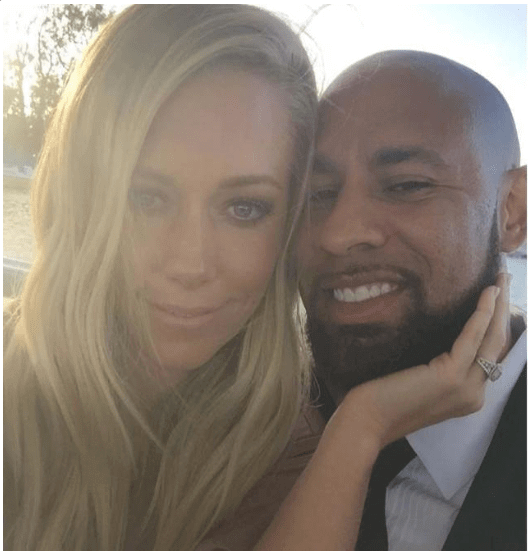 She added, "Fought to save [it until] the last second."
38. Miley Cyrus and Liam Hemsworth (2019)
The two stars separated after being married for 2 years, amid rumors of infidelity which the singer denied. "At this point I had to make a healthy decision for myself to leave a previous life behind", she tweeted.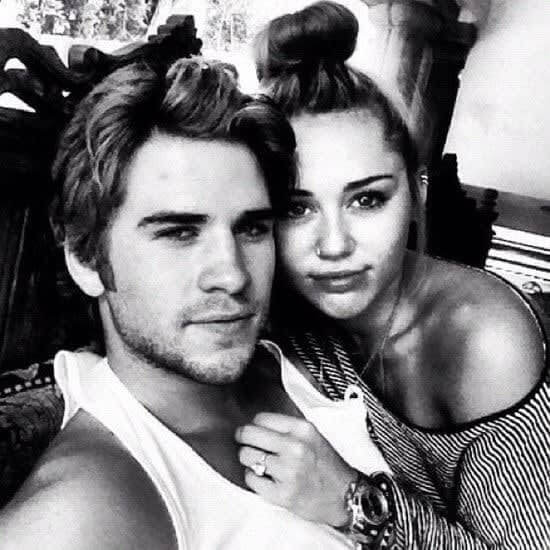 "You can say I am a twerking, pot smoking, foul mouthed hillbilly but I am not a liar. I am simply in a different place from where I was when I was a younger."
39. Justin Hartley and Chrishell Stause (2019)
Stause's separation from her This is Us-star husband was documented on the reality show Selling Sunset, in which she took part. In a scene from the show Stause admits to a friend through tears: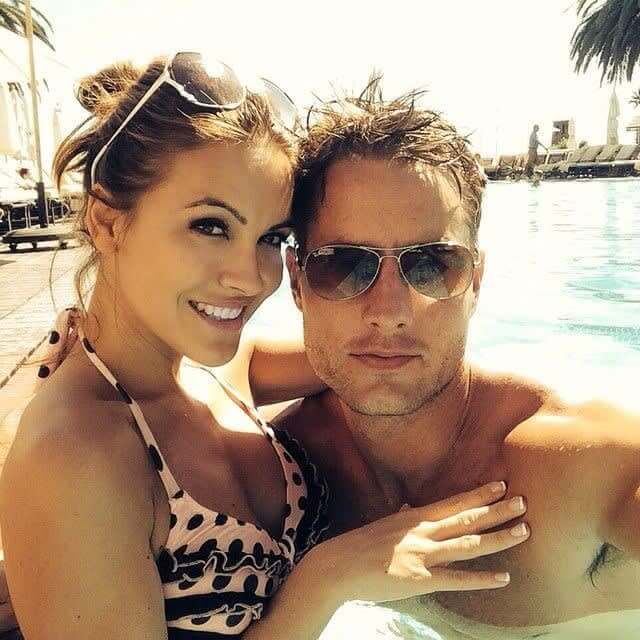 "I'm just kind of in shock with it all", speaking about her divorce. The friend asks: "He just blindsided you?", to which Stause responds with a sad nod.
40. Zooey Deschanel and Jacob Pechenik (2019)
After four years of marriage the actress and her producer husband, who met in 2015 on the set of Rock the Kasbah, announced their divorce.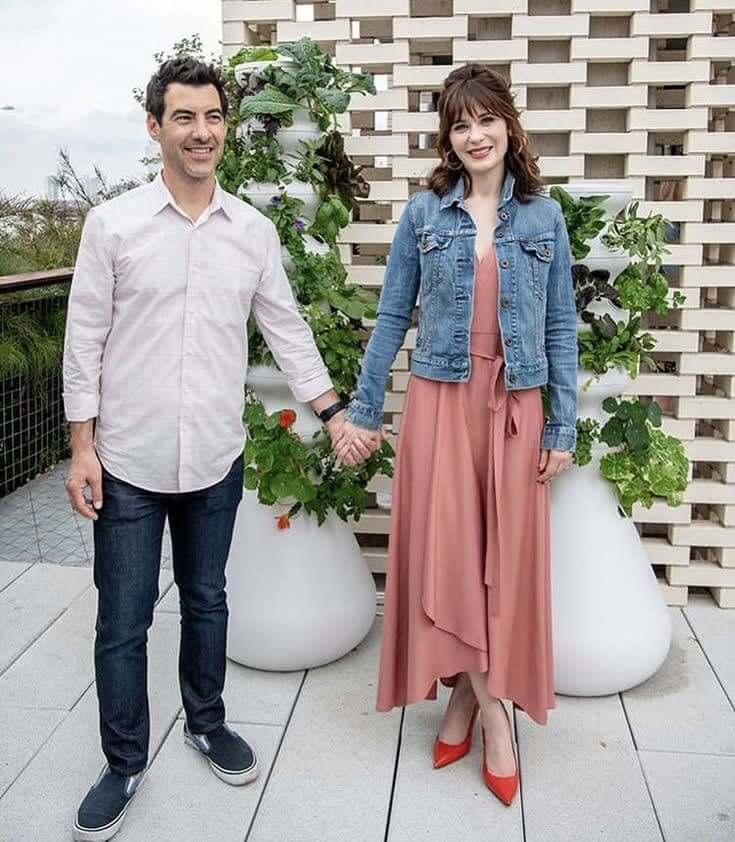 "After much discussion and a long period of contemplation we have decided we are better off as friends, business partners and co-parents rather than life partners", they wrote in a joint statement.
41. Megan Fox and Brian Austin Green (2020)
The two actors were married in 2010 but separated in 2015 – only to announce they are reunited and pregnant with their third child. 5 years later, they ultimately decided to call it quits.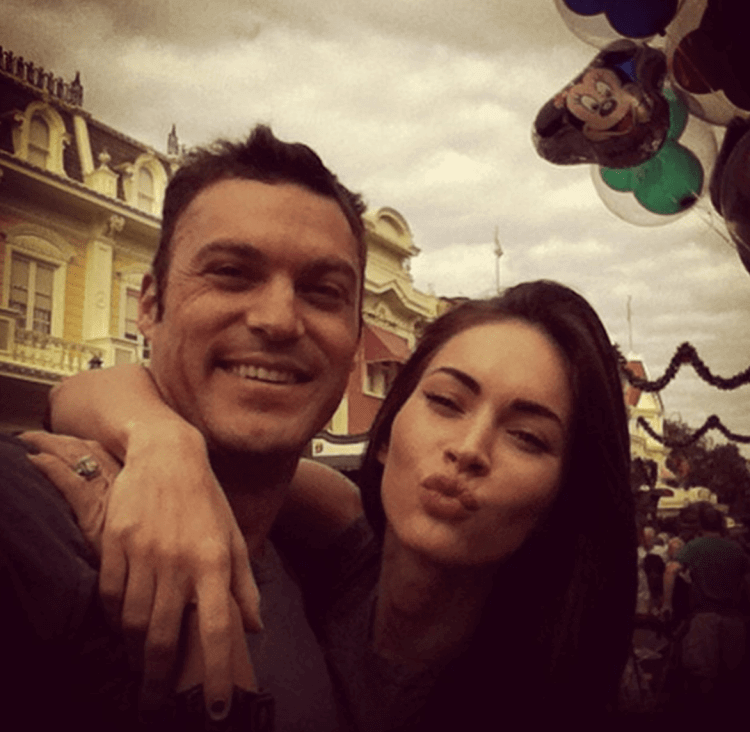 "Neither one of us did anything to each other. She's always been honest with me. I've always been honest with her," said the Beverly Hills 90210 star on his podcast. 
42. Mary-Kate Olsen and Olivier Sarkozy (2020)
The fashion designer and former child star has been married to French banker Sarkozy for 5 years when she filed for divorce. According to sources close to the couple, the reason behind the breakup was Olsen's desire to become a mother.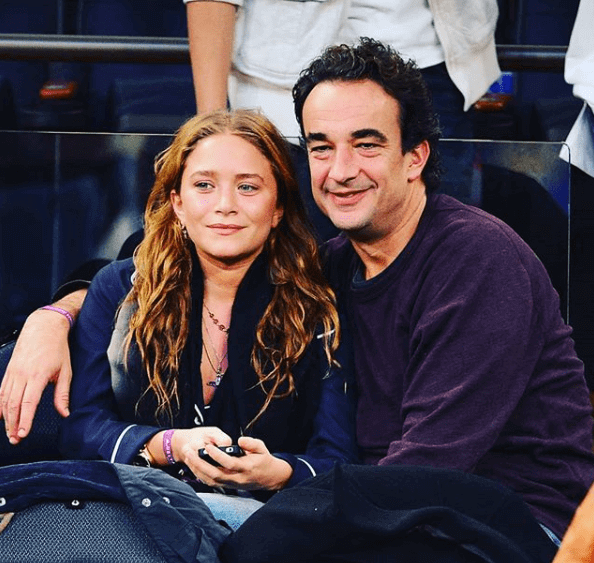 "It was clear my marriage was over," her divorce documents said, per page six, "The relationship has broken down irretrievably."